Lake Erie & Lake Erie Fishing :
Lake-Erie-Fishing.com
 Port Clinton

Now Booking 2021 Walleye Charters and Lodging
 March & April Walleye Limit Raised to 6 Daily
April Trophy Walleye Jig Fishing & Trolling
Call or Text Capt. Dave 419-355-4732 

::::: Fishing Charters & Lodging Video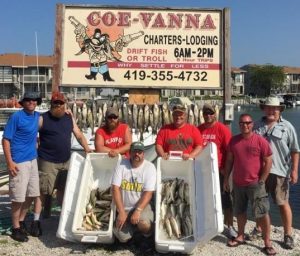 Capt. Coe Allen's Lake Erie walleye fishing charters.
 Private two, six and eight passenger charter boats & lodging. Fishing
Ohio's Western Basin of Lake Erie near Port Clinton and Toledo in Oak Harbor where Walleye catches soar into the millions every year!

Lake-Erie-Fishing.com professional guided walleye charters aboard Premium Island Hopper charter boats. These commercially constructed fishing boats are fast and spacious, sporting a 12 foot wide beam, Island Hoppers provide twenty five percent more fishing room than the standard charter boat on Lake Erie.
::::: Learn more about our Boats
Lake Erie
 The Best Walleye Fishery in the World.
The Promised Land for Trophy Walleye! 
  The Walleye Capitol of the World, Lake Erie is the one fishery that just keeps on giving, producing more fish than the great lakes combined. It's vast, spreading over four states and two countries, and is brimming with sport fish. Trophy walleye fishermen come here to land a trophy of their dreams and Capt. Coe Allen's Lake Erie   fishing charters are here to help them.
::::: Learn more about Walleye Charter Fishing

Lake Erie is primed for exceptional walleye fishing in 2021!
Fueled by average, above average, record and near record walleye hatches !
Whether you're fishing out of your own boat or participating in a Lake-Erie-Fishing.com charter, fishing opportunities abound on Lake Erie.
March, April, May – Trophy Walleye  
Jig Fishing & Trolling
 April Jig fishing Video

Two man charters $420.00 – Three man charters $490.00
Six man charters $640.00
Eight man charters $880.00
( Bait and tackle furnished )

Walleye Charters & Lodging Packages
Call or Text Capt. Dave 419-355-4732
Current Lake Erie Fishing Reports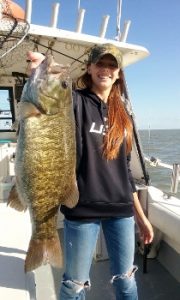 ::::: Learn more about Bass Fishing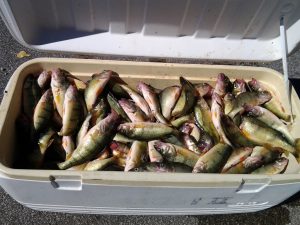 ::::: Learn more about Perch Fishing
Lake-Erie-Fishing.com website provides the latest walleye, small mouth bass and perch fishing hot spots, Latitude, Longitude for buoys and reefs on the Western Basin of Lake Erie. Walleye charter fishing techniques, methods and current walleye locations. Along with free instructions for making Lake Erie's hottest walleye lures along with the current weather conditions on Lake Erie.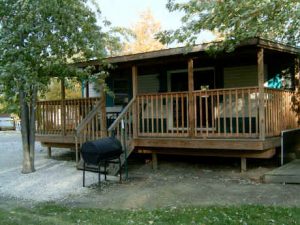 ::::: Learn more Fisherman's Lodging
We will put you on the fish. 
Lake-Erie-Fishing.com is a Small Family Run Business
with a time earned reputation, years of fishing experience on Lake Erie.
We know the movements, patterns, tactics, times and areas to take consistent limit catches of  Lake Erie walleye, smallmouth bass, and perch.
We take pride in our work and our reputation.
Our business is built on happy satisfied repeat customers.
 Lake-Erie-Fishing.com full time charter fishing & lodging outfitter on  
Lake Erie's western basin, Port Clinton, OH – Since 1983.  
Coe-Vanna Charters.com LLC  – Lake-Erie-Fishing.com LLC.
---

Planning ahead gets you the most out of your visit to Port Clinton on Lake Erie.
Give me a call and I will answer any questions or any special requirements or 
requests you may have.

Welcome Aboard,
Capt. Dave Whitt.
Text or call  419-355-4732 
  coevannacharters@aol.com.